Content: text (16 symbols)
Available: 2
Uploaded: 25.11.2017

Positive responses: 3
Negative responses: 0

Sold: 15
Refunds: 0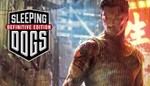 This gift can only be activated in Russia (!)
(Check your county->
https://store.steampowered.com/account/
)
Ignoring the description at your own risk, no refunds will be made
Quote from Steam:
"When there is a large difference in pricing between countries, gifting won´t be available and you´ll know before purchase."
In connection with the innovation of Steam:
(As of May 4,
http://steamcommunity.com/games/593110/announcements/detail/1301948399254001159
),
Gift will be sent to your account with a delay of a couple of minutes to 1 hour.
You are required to fill out your details - link to your Steam profile (to which you want to activate the game)
If you have any questions, ask through the "Ask a Question" form
All games are acquired legally! NEVER and ANYBODY (!) Any bought in this store Gift - DO NOT RETURN!
The game will be in your library forever!
attentionThis Gift can not be accepted into the INVENTORY, only add in the library/attention
This gift can not be taken into the INVENTORY, only add it to the library on the account you specified by the Steam!
How to get a link to your account:
Open Steam> Profile> Right-click> Copy page address
01.10.2017 14:17:29
Thanks
Perfect seller
26.09.2017 15:28:03
Всё пришло, спасибо!