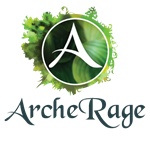 attentionAttention!
</ attention>

Be sure to report the unique purchase code to the operator in a way that is convenient for you. In the correspondence to the order, skype, online chat.
The transfer of gold is made by game mail ONLY AFTER THE UNIQUE CODE OF PURCHASE TO THE OPERATOR.


Gold games Archeage on the server ArcheRage.to
Low prices and fast delivery.

• ArcheRage.to - 40kop for one gold.

ORDER ORDERING AND DELIVERY OF GOLD:

1. In the calculator of the upper right corner of the window you can enter the amount of gold or the purchase amount, and also choose the convenient way of payment Gold ArcheRage.
2. Fill out the delivery form and pay for the purchase, after which you will receive a unique 16-digit code.
3. Inform a unique code to the operator in any way convenient for you (icq, Skype, Web Messenger or in correspondence with the seller).
No feedback yet