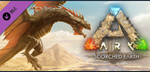 Additional content
The launch requires a Steam version of the ARK game: Survival Evolved.This gift can be activated only in Russia !!! For violation of regional policy, no refund is made !!! </ attention>After you pay for the goods, you are guaranteed to receive a licensed game for downloading in the Steam system. Delivery is up to 5 minutes in ONLINE mode (working time 8: 00-24: 00)
This hyper can not be taken to the INVENTORY, only install in the steam library.
ARK: Scorched Earth - Expansion Pack
Http://store.steampowered.com/app/512540
Price in Steam: 970 rubles.
All products: https: //www.plati.com/seller/sim-salabim/722612 </ attention>
attentionIMPORTANT! On Steam, there have been significant changes:
http://steamcommunity.com/games/593110/announcements/detail/1301948399254001159
.
In this regard, the grafts will arrive on your account with a delay, since the entire operation is done manually.
From you it is required to inform the unique code in correspondence with the seller, fill in your data, namely - a link to your Steam account, we will add you as a friend and give the paid game.
After payment you need:
- Accept our request to add to your Steam friends
- Accept paid game
If you have any questions, ask through the "Ask a Question" form </ attention>
04.06.2017 17:23:33
Спасибо
02.06.2017 9:23:16
Всё отлично, всё пришло