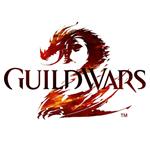 INSTANTLY AFTER PAYMENT YOU GET key to activate the Guild Wars 2 Digital Heroic Edition.

Without regional restrictions (Region Free / World Wide KEY).


Includes in Guild Wars 2 Digital Heroic Edition:


Guild Wars 2 - game

Suit of Legacy Armor - In-game item

Mithril Box - In-game item

10 Experience Boosters - In-game item


About the game: Guild Wars 2 - a massively multiplayer role-playing game created by ArenaNet. The game is set in the fictional world of Tyria (Tyria), which changes under the influence of the players with dynamic events. The game is notable for its innovation in game design: the lack of separation of classes on traditional tank, a healer, a fighter; lack of mana, and the use of most of the faculties while driving; personalized storyline. The game is available five races and eight professions. Any of the five races available to all eight professions. Professions are divided into subgroups according to wearable armor - scientists (scholar), which use light armor, adventurers (adventurer), which use medium armor and soldiers (soldier), using heavy armor. A typical system for character development quests replaced event. They run constantly under the influence of many different factors, players take part in the development. Each event lasts continues with the player or not, but in any case it goes to the end and leave a mark on the virtual world, giving rise to a new event. Unique interaction skills. The main point is that the use of certain skills allows the use of others. (For example, the player can use magic to create a wall of fire, and another fired an arrow through the fire. As a result, the arrow will light up and inflict extra damage to the enemy.) The system of large-scale battle of World vs. World vs. World (abbreviated WvWvW), which means the global battle. This is a massive PvP battle between the server that runs the territory of the Mists. The goal is to earn points for your server for a certain period of time. The tasks, which allow to get points, may be as killing enemy players, and capture and hold fortresses and towers with different types of siege weapons. During participation in events or mass battles the hero gets experience points. This system avoids the excessive killing of a monster.
After the purchase:
Activate key is necessary at this link according to the instructions
https://register.guildwars2.com/
This product is distributed through the digital distribution and contains no packaging and boxes.
14.03.2017 13:58:50
Моментальная доставка)спасибо
10.03.2017 16:45:20
ВСЕ НОРМАЛЬНО НО ДОРОГОВАТЫЙ ДЛЯ ПРОСТОГО
28.01.2016 22:50:18
Все пришло быстро, покупкой доволен. Спасибо продавцу!
20.12.2015 18:04:09
Все отлично! Получил сразу и без проблем
15.10.2015 17:33:47
Код пришёл сразу же, всё отлично. Советую покупать тут, т.к. пока что лучшая цена на игру у этого продавца!
30.01.2015 14:59:43
Товар пришел хороший, регистрация прошла успешно. Благодарю!