Content: text (5 symbols)
Available: 1
Uploaded: 05.06.2020

Positive responses: 0
Negative responses: 0

Sold: 10
Refunds: 0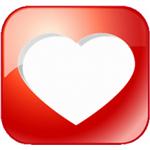 !!! Immediate shipping !!

You get the registration key immediately after payment window after the payment. Also you get a link to your personal cabinet displaying all your keys purchased on site.

Advanced Woman Calendar - reliable and easy to use calendar for women.
It calculates the days of the cycle of high and low chances of conception, thus helping you avoid an unwanted pregnancy, or on the contrary, to conceive
 
Easy and nice interface, colorfully illustrates all the days of your cycle, marking each of them a certain color. "Women´s Calendar" - it is an indisputable assistant for every woman, and mobile version will simply not replaceable for active business and the fair sex.
 
"Women´s Calendar" includes PIM features, it enables you to take notes, recalling the most important events that happen to your body, tell me about the most important days when the measure basal temperature, body weight, or take vitamins. For each day, you can leave your comments, and then view them in the list are not afraid to miss anything.
 
With this software, you can use the natural method of contraception. It will show the days with increased probability of conception, ovulation and menstruation in the form of a color calendar.
No feedback yet