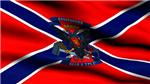 Flag Novorossia code activation

Код активации скринсевера Flag Novorossia
После того как сделаете оплату Вы получите код активации скринсейвера. Войдите Панель управления > Экран > Заставка (выбрать скринсейвер) > Параметры заставки > Введите код активации
We kindly request

If you have any questions or claims a pleasure - please contact me for a quick fix,

write to the post office and all the issues will be settled.
18.09.2014 14:38:03
Купил, все хорошо, активация работает. Прошу не обращать на пердыдущий мой отзыв, проблема решена, а тот отзыв отменить не получается.
07.09.2014 0:33:01
Поменяю отзыв , дайте ссылку рабочию на скачку файла!!