Content: text (0 symbol)
Available: 0
Uploaded:

Positive responses: 3
Negative responses: 0

Sold: 14
Refunds: 0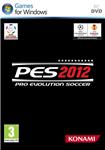 The new season of Pro Evolution Soccer will be even more realistic than before due to significant improvements in management systems and artificial intelligence. In the game, licensed UEFA Champions League and UEFA European League, represented all the stars of world football with all the features of their play style and set of tricks. Improved animation and lighting equipment, a wide range of playing styles and tactics, new possibilities to customize the drawing passes and standard provisions - PES 2012 offers players the opportunity to join this professional football.


*** HOW TO GET A GIFT ***

1. When purchasing be sure to include your email address in a specially designated place

2. Be positive feedback (indicate email is not recommended, since it is possible to receive even more spam)

3. Within 48 hours you will receive to your email a photo gift (guest key for Diablo 3 or Starcraft 2)
NOTE: It is possible to play may need to NODVD otvyazki games on the disc.
Joined Konami ID:
• Go to the website and register Konami ID (your unique identifier that allows access to network services Konami Group)
• When you register you encounter a term such as Game ID (a unique identifier for an authorization allowing access to the network products Konami Group)
• Remember these data, they will be useful at the entrance to "network"
Maybe you are interested in other games distributed by us. Full list is available here:
http://games.plati.ru/
No feedback yet