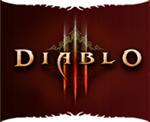 Hour Diablo 3 gold sales to EU \\ RU servers for normal (Softcore) game mode.

Quantity check with the operator.


HOW TO BUY GOLD:

1. The right of the calculator, enter the desired amount, method of payment and click "Buy."

2. Make the purchase. After payment you will receive a unique 16-digit code.

3. Provide a unique code and your Battletag chat plati.ru

We invite you to the game and give the gold through exchange.
CONTACTS:
With the operator to contact using the built in chat Plati.ru.
Login button is located above the chat and looks like this -
http://www.plati.ru/asp/images/button_online.gif
You will also be running operator in ICQ, ICQ, you can see the profile of the seller.
BATTLETAG:
Battletag kind of nickname # numbers (example: vasya # 2345). It can be found in your account in the game and battle.net profile.
OPENING TIMES:
We work around the clock and seven days a week.
Delivery time:
Delivery time usually takes less than 5 minutes. Sometimes, by the will of the dark forces, everything happens as smoothly as we would like, but more than 30 minutes we will not keep.
Buy game gold banned user agreement and may result in sanctions by the administration of the game. Such as: lock the game account and withdrawal of the purchased gold.
We do not have any relation to the administration of the game and are not responsible for possible consequences, but works best to avoid them.
Place the button on this product (
http://www.plati.ru/asp/agent.asp?show=goods&id_d=1321979
) on your site or forum and get up to 10% per sale!
Softcore Diablo 3 Gold (EU / RU)
http://gds.digital/item/1321979
Hardcore Diablo 3 Gold (EU / RU)
http://gds.digital/item/1337032
No feedback yet